Hispanic Heritage Month 2021
To celebrate this important time this year, we featured our employees and their Hispanic Heritage Month personal stories on our social media sites. They were able to express what Hispanic Heritage means to them and their experiences being exposed to Hispanic Culture. Check out a few of their stories below!
Ariadne Bencomo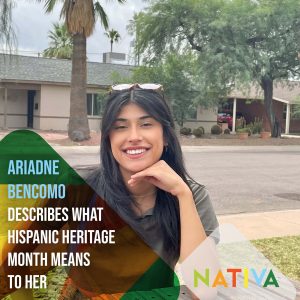 Happy Hispanic Heritage Month! Today we're celebrating by featuring our Marketing Analyst, Ariadne. Both of her parents immigrated to the United States from Chihuahua, Mexico in search of better opportunities for their children. Ari is a first-generation college graduate and sees her culture and upbringing as a huge influence over her life. She celebrates and cherishes her culture everyday and is excited to celebrate the impact of Hispanic culture with everyone else this month. How are you celebrating Hispanic Heritage month this year?
View this post on Facebook.
Justin Lieberman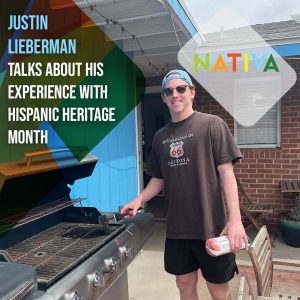 Meet Justin, one of our interns at our Phoenix location! He feels connected to Hispanic culture through his grandparents who live in Guadalajara. His grandmother is Mexican and he says one of his favorite ways he's been introduced to her culture is through the cultural foods she's prepared for the holidays. He enjoys the rich foods and inspiring stories she's shared about her culture and upbringing, as well as the relations they have to American culture.
View this post on Instagram.
Joshua Jarukaruta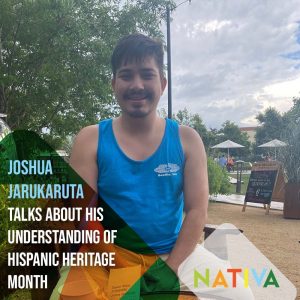 As we continue celebrating Hispanic Heritage Month, we'd like to feature our Digital Analyst, Joshua. Josh is as diverse as a Thai Ice Tea: his father is of Thai descent and his mother is Central American, having immigrated to the US from Guatemala in search of better opportunities. Joshua loves Hispanic Heritage Month as it's a time to be represented and he enjoys seeing the cultural art and traditional Hispanic styles.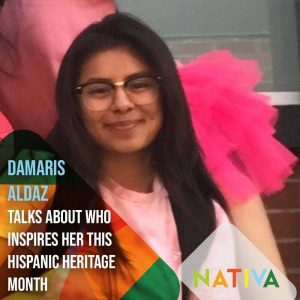 Damaris is one of our 3 current interns at the Phoenix, AZ office and she's proud to celebrate this Hispanic Heritage Month. Her parents were both born and raised in Leon, Mexico and immigrated to the US together. She grew up in Phoenix and is a first generation college student going through her sophomore year at ASU. She feels representation is very important and is inspired by US Representative AOC (Alexandria Ocasio-Cortez). Damaris is inspired by her as she is a strong woman of color who isn't afraid to speak up for what she believes in. Who inspires you this month?
Tyler McNeil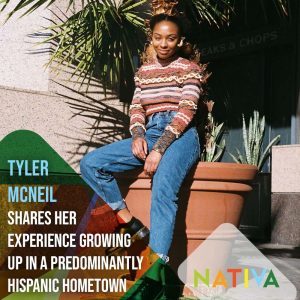 Tyler is a current Marketing Intern at our Phoenix, AZ office. She's excited to celebrate #HispanicHeritageMonth this year and wants to share her experience growing up in her predominantly Hispanic hometown in Northern California. Tyler was introduced to so many aspects of Hispanic culture including art, food, and cultural attire. Every year her high school held an annual heritage assembly where every ethnic club performed a dance representing their culture. She found that the Baile Folklorico and MECHA club dances were always the most memorable!
Eric Diaz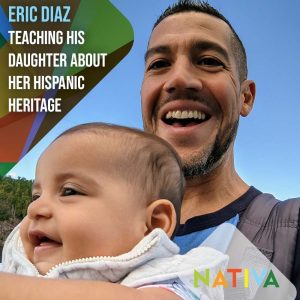 Let's celebrate the last few days of Hispanic Heritage Month! Our co-founder Eric Diaz feels that it is important for him to teach his daughter Holiday about her heritage. Eric and his fiancé Katelyn gave Holiday the middle name Alejandrina, naming her after her grandmother and great grandmother. They are also teaching Holiday Spanish at home and even got her a (baby) passport so that she can travel and connect with her South American family at a young age.
Natasha Pongonis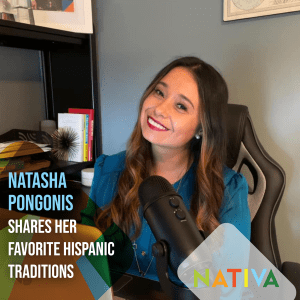 As we near the end of Hispanic Heritage Month, our co-founder Natasha reminisces on the Hispanic traditions she's celebrated. One being Nochebuena, where Christmas is celebrated on December 24th in Argentina and presents are opened at midnight with a toast of champagne for the adults. Another tradition that Natasha enjoyed celebrating was Tres Reyes. When her children were younger she kept the tradition of leaving shoes by the front door with a small plate of grass and water for the camels. When her children started school, they were surprised that no one else celebrated this tradition and still today, as teenagers remember how special this was for them. Thx for sharing your stories Natasha!
Jonathan Tharp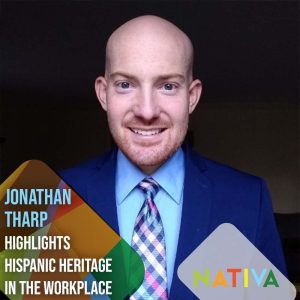 Today on the final day of Hispanic Heritage Month, we'd like to feature our Branding Manager Jonathan Tharp who works with one of Nativa's clients, the Air Force Security Assistance and Cooperation Directorate (AFSAC), to highlight Hispanic Heritage as a part of AFSAC's monthly Special Emphasis Program. Together they curated a variety of stories highlighting Latino culture. Thanks for reading, let's keep the Hispanic Heritage Month pride going year-long!