Culture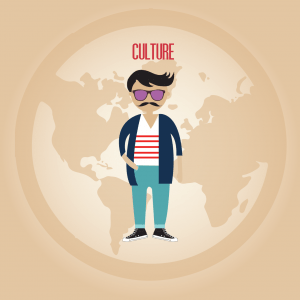 Hispanic Millennials want to stand out and be recognized as Latino and close to 70%, regardless of language, are focused on Hispanic culture and reward brands that acknowledge their culture.  Consider a recent Millennial marketing campaign in which Coca-Cola which created personalized cans in the summer of 2014 with common (and some uncommon) first names displayed right on the can.  In highly Hispanic areas of the country, consumers were pleased to find common names such as Alejandro, Marisol, Rodolfo, etc on these same cans.  This was a subtle cue to the Hispanic Millennial consumer that Coca-Cola is thinking about them too.
Also, consider the highly praised campaign from Toyota in which they allowed Latinos to request free bumper stickers that had inspiring messages such as 'Somos Muchos Boriquas' (Trans: 'We are many Puerto Ricans') as part of their Somos Toyota campaign. English speaking Hispanics ordered and proudly displayed these stickers as they are proud of their heritage, and this sticker allowed them to show this even if their preferred language was not Spanish.
As renowned Hispanic marketer Joe Ray states, "Think Bicultural, not bilingual."

Want the full report with all 8 insights? Get it emailed to you by requesting it below.
Download Report:
Reference:
http://www.latinpost.com/articles/22616/20141001/hispanic-Millennials-are-not-acculturating-theyre-shaping-the-broader-culture-theyre-at-the-center-of-your-brand.htm