Cultural Competency Key in Selection of Nativa as Agency Partner
This month, Nativa was thrilled to announce that they have been selected by the ADAMH (Alcohol, Drug, and Mental Health) Board of Franklin County to reach underserved populations impacted by COVID-19. Specifically, Nativa's integrated cultural marketing and communications strategy will focus on informing and engaging Black, Hispanic, and Appalachian families in the Near Eastside, Westside, and Southside of Columbus, OH. Adding to the important (and challenging) communication plan is relevantly communicating with the Franklin County immigrant community (Somali, Bhutan/Nepal, Congo, Ethiopia, Eritrea, and Burma). 
Nativa to Serve as Coronavirus Communications Agency in Central Ohio
Using Nativa's proven three-phased communications approach, they will leverage research and insights to deliver a relevant multicultural communications campaign. Nativa has vast experience in health messaging, working for years on various complex messaging campaigns for the international government entity, the Centers for Disease Control & Prevention (CDC). This is a communications project that Nativa takes very seriously as the global pandemic affects all people, but impacts to minority groups nationwide often are more severe.
Additionally, Nativa brings a wealth of local experience to the assignment having recently completed projects for Columbus Airports, Columbus City Schools, and JobsOhio.
Katelin Franklin Joins the Nativa Team to Support ADAMH Project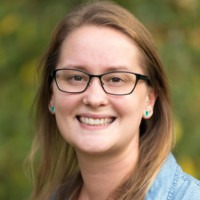 The Nativa team knew they would require additional talent to efficiently serve a challenging campaign such as the ADAMH project. Due to this, Katelin Franklin, who carries a Masters of Public Administration from Ohio University was added to the team as a Government Business Development Coordinator.
Katelin works to cultivate collaborative partnerships to design and implement meaningful communication campaigns. She is currently working alongside the ADAMH team to strategize how to best reach underserved populations impacted by COVID-19.
Kicking Off the Coronavirus Communications Agency Campaign Early to Increase Impact in 2021
Together, ADAMH and Nativa are developing a campaign that will inform and engage these communities on the supportive services and resources available to help them combat this global health pandemic. As COVID-19 cases have spiked in December 2020, it was important to move forward dates as much as possible to begin to address the pandemic. This means that the days leading up to the holidays are busy, but that is what is required in this case where so much is at stake.