My Experience Working from Home Internationally
As my last semester approached, I realized I wanted to have experience in the working field so I decided to apply for an internship. As I was searching on the ASU website, the Nativa internship opportunity caught my eye as it stated it preferably wanted someone bilingual. Being 100% Mexican, I thought this was the perfect fit. In December I met with Eric of Nativa and I really loved that it was a small office where everyone would know each other. I was excited to get started working in January when the spring semester started. 
I soon realized that Nativa is a small company where the employees are dedicated and passionate about what they do, which I really loved. I had already met Eric and then I got to meet Christian, Michael, Samantha and I virtually met Natasha and Michele. Later on, Larissa joined the team and she brought unique and amazing ideas to the office. It was very inspiring to work with all of them; each one of them had something to teach me and I am thankful for that.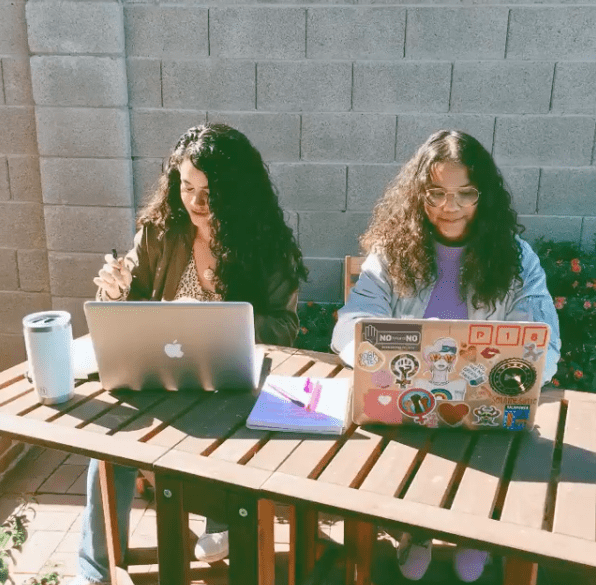 What Happened when COVID-19 Arrived?
As we all know, COVID-19 arrived in the U.S. to put our world upside down and in March the team had to begin working from home. My last day in the office was a Monday and that same day after I left the office I drove home to Mexico. I didn't know it then, but that is where I would stay for the rest of the spring semester. Working from home was definitely an adjustment. First of all, I am used to living by myself in Phoenix, and all of a sudden I was living back home with my mother, my two sisters, and my dog; I felt as if I was in high school all over again. 
I am thankful for Zoom because it has made working from home way easier. After a couple of days, working from home felt like the norm and as time went by I think we all got used to it. Of course, before it felt like "normal" I had to find myself a routine. After trial and error, I found what worked best for me to be productive working from home.
The Five Things I Found that Work for me were:
Find a spot in your home where you feel comfortable working
Get up at least two hours before work to get things done
Eat breakfast
Have an at-home workout
Shower and get started!
What is Next for Andrea?
I have now graduated (finally) and something I've always had very clear is that I want to live in Mexico. So my next step is going to be driving up to Phoenix to pick up all my stuff and find a job here in Mexico, wish me luck!
It for sure is an interesting and uncertain time for all but I believe we need to adjust and be open to change and to doing things differently which is exactly what I plan on doing. 
If you want to read more recent intern experiences at Nativa, check out this great read from Ana Cisneros who details how she discovered the value of being bilingual while at Nativa.