Taking the Lead with Innovative Strategies
Instagram released five new features over the last month during the ongoing coronavirus pandemic hat benefit both consumers and companies. The social media platform has been very committed to helping people stay safe and connected with reliable information. Overall, Instagram's response is highlighted by the inclusion of more educational resources via the search feature on the app, adding new stickers to promote accurate information and removing COVID-19 accounts from recommendations, unless posted by a credible health organization. Additionally, the popular social channel has also been updating the app and creating new features for business accounts. 
Top 5 New Features You Need to Know about Instagram:
COVID-19 Stickers
One of the primary initiatives of Instagram has been to create new stickers via Stories. First, they launched the Stay Home sticker to encourage staying home while staying connected with your followers and seeing what their peers are up to in their own safe places. It was an excellent strategy to spread the word of the importance of social distancing. After the success of the Stay Home sticker, Instagram created the Thank You Hour sticker to pay tribute to healthcare workers and show gratitude for all of the positive forces that are helping people get through this tough time.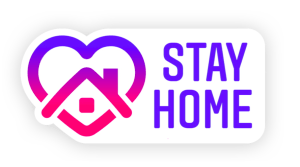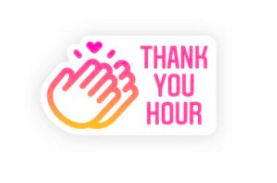 Live Donations to Help Support Causes You Care About
Instagram also provided the capability to do online fundraisers and raise money for nonprofits through an Instagram Live. Anyone can do this, it is as simple as tapping the camera in the top left or swiping right from the Feed to get a live donation campaign started. The user then clicks the Live button at the bottom of the screen, selects Fundraiser, chooses a nonprofit to support and that is it! 
Instagram Grants Access to Direct Messages Online
Instagram has announced that it had released access to send and receive Direct Messages (DMs) online through the desktop version of the site. This was done with the goal to help companies with their customer relationship processes and to improve customer service overall via Instagram messages.
Gift Cards
Now Instagram is allowing business accounts to incorporate gift cards as part of their strategy to support local stores and brands. By adding a Gift Card sticker on businesses' Instagram stories, users have the ability to purchase this timely product offering directly from the Instagram app. 
Food Orders
Instagram also released the Food Orders sticker for business profiles to make it easier for companies to increase their take-out orders. By clicking the Food Orders sticker, consumers are directed to restaurants' websites where they are able to place an order for food delivery or takeout from their favorite restaurants.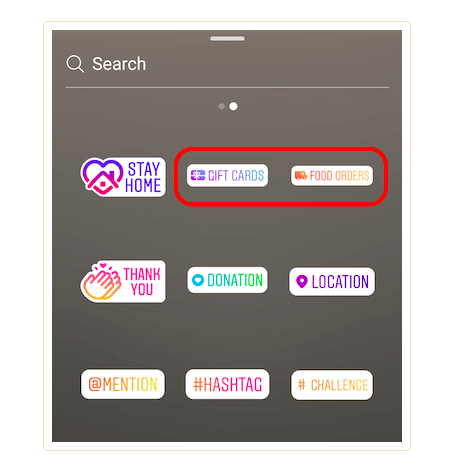 Evolving Post-COVID-19
Even though the consequences of COVID-19 are obviously a huge detriment to worldwide business, it is still encouraging to see how innovative platforms such as Instagram are evolving to help brands and consumers alike at this time. The world is changing, and so are social media strategies.
———————
To learn more about how communications strategies are evolving during COVID-19, read Nativa's previous blog post: Out of Home (OOH) Ads in the #5 Metro Market During COVID-19