Prior to obtaining success as cofounder of Nativa and OYE, Natasha Pongonis had very different plans for her future. Before beginning her journey as a Latina exploring careers in entrepreneurship Natasha envisioned herself as a thriving architect in the country of Europe!
Embracing the Unexpected
Natasha anticipated her experiences as a native Argentinian exchange student at Ohio State University to be brief. As fate would have it, she fell in love and decided to establish a more permanent residence in the United States. Unfortunately, adjusting to the change in cultural practices and customs came with a multitude of challenges. Along with the struggles of assimilating she had to become fluent in English. Natasha's tenacious nature led her to sign up for free English classes and through the accompanied help of her surrounding community, she was successful in learning the new language.
Embodying the Entrepreneurial Spirit
Natasha moved West looking to flourish in her profession as an architect but she soon found that the enclosing environment varied greatly from her home in Columbus. Therefore, she and her partner decided to head back to Ohio where Natasha became the co-founder of Nativa– a multicultural marketing agency. From there she began to advance as a leader in business forming an extensive network of connections. Soon after, Natasha and her business partner, Eric Diaz, started up Nativa's sister company, O.Y.E. Business Intelligence. O.Y.E. is a data listening software that specializes in helping companies gain insights into diverse consumer behaviors and sentiment.
Where is Natasha Now?
Today, Natasha continues to be a role model for diverse women in business! She helps manage operations for Nativa and O.Y.E. while being a full-time mother and engaging in programs that give back to her community. For instance, she volunteers as a mentor for the Girls Scouts of Ohio to help embolden the upcoming generations of future female leaders.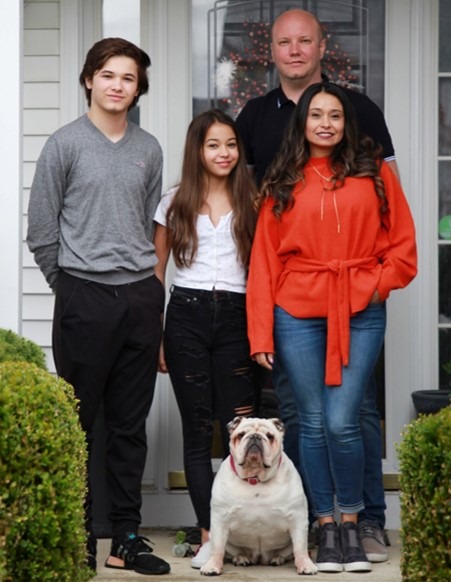 Click here to read the full article detailing Natasha's story written for the New American Economy.