Last Stop of a Roadtrip
This summer Nativa and O.Y.E's co-founder Eric Diaz had the opportunity to share some of the wisdom he has acquired throughout his life and entrepreneurial journey with Roadtrip Nation with a focus on the mentorship of Latino students. Roadtrip Nation is focused on creating content to help college students and young professionals start their careers with advice from unique, successful, and interesting people. Being the last stop in this road trip, these young college students had already heard from other business owners and professionals from a variety of industries. Eric added to to the variety and shared advice coming from a cross-cultural marketing perspective.
Mentoring from Experience
With the bright green van parked in from Nativa's phoenix location the interview began. Here Eric met the three students that would conduct the interview. They were young but willing to learn and take in all the valuable advice. Eric is no stranger to taking on the mentor role, he has experience with the mentorship of Latino students, works as a professor at Phoenix Community College, and provides internship opportunities to college students.
Rocks on the Road
The interview didn't shy away from topics such as inclusivity and diversity within organizations as well as the importance of being socially conscious when marketing and targeting minorities and multicultural audiences. Eric shared Nativa's experience with these issues and what they are doing to be part of the solution and not the problem.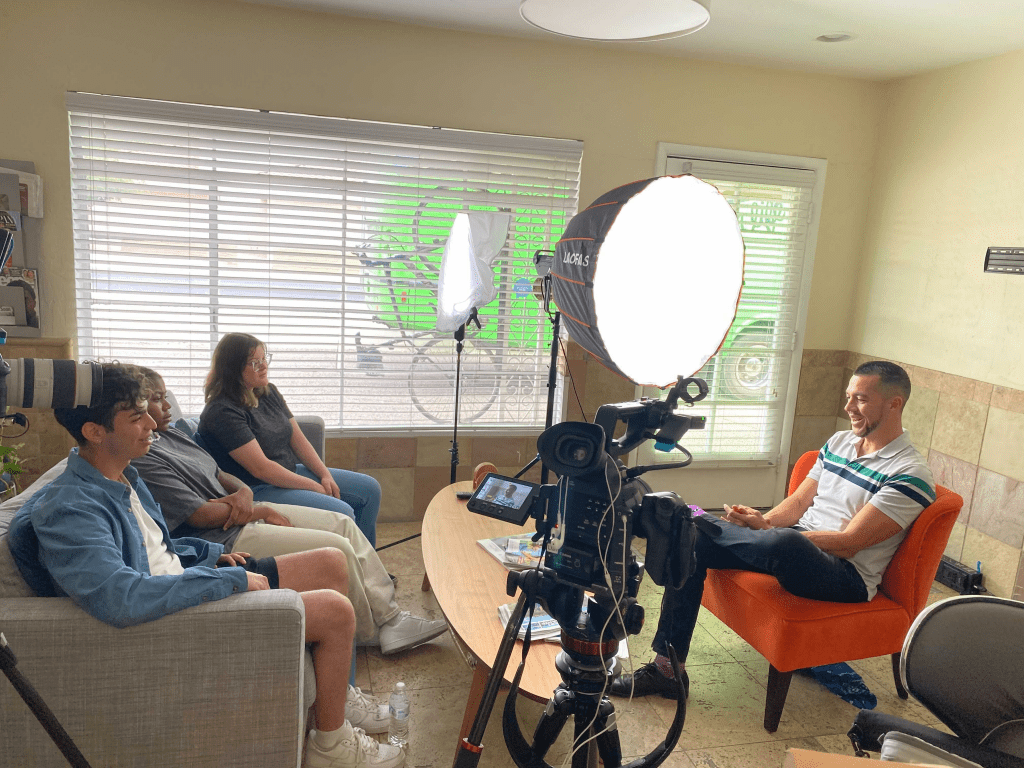 The End of the Road
As the interview wraps up and these students finish their road trip, they walk away with more wisdom and many life lessons learned from the experience and expertise of those that have already walked through those roads. Everyone waves goodbye to the bright green van and wishes good luck and success to these young students and all future Latino professionals.
Here are some more pictures from this exciting interview!