Brief 
Our client, the Access ASU program within Arizona State University (ASU), reached out to the Nativa team to trans-create (translate in a culturally relevant manner) a full curriculum of its Future Sun Devil Families English program to Spanish. The goal was to trans-create the materials in a manner that made sense to Spanish-dominant Latino families who were interested in having their 9th and 10th grade children attend college and were interested in learning more about the academic path to a college education that they need to start while in high school.
Approach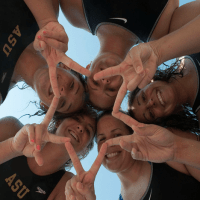 The Nativa team first researched several Spanish-language US education websites as well as websites from renowned institutions in Latin America in an effort to best identify the most common words used to describe educational terminology within the Latino educational system. Based on these findings, Nativa trans-created the documents in a manner that was culturally relevant for the Latino community in Arizona and would allow them to have the same educational experience as the English-speaking general audience.  Details were of extreme importance and the Nativa team ensured a high level of quality in the final production completed by having several teams of skilled translators and culturally relevant copywriters work on this project.
Results
The team successfully trans-created the materials needed to impart ASU's program, Future Sun Devil Families, to Latino students who are currently enrolled in the 9th and 10th grades as well as their families.  In turn, this enables ASU to effectively reach out to Latino families in Arizona and to prepare them in their path to a successful academic career at ASU.
About Nativa
Nativa is a multicultural communications agency that focuses on the Hispanic market through digital communications, online advertising and culturally relevant content creation. Nativa also provides traditional marketing services through strategic partnerships with specialized agencies.