At Nativa we pride ourselves in our company values that encompass inclusivity, customer focus, integrity, among many others. The employees who embody the Nativa culture all serve a variety of roles aimed at driving success for the clients we serve. Outside of the office, many of our team members also provide homes for a wide array of pets who in many cases are considered to be extended members of their family. Learn about a few of them below!
Best Friends Furrrrever
Partner and co-founder of Nativa, Natasha Pongonis, loves dogs! A reason for this fondness is due to the fact that she grew up surrounded by dogs as a child; two German Shepherds, a Pekingese, a Husky, and two English Bulldogs. Natasha knows why dogs are dubbed 'man's best friend' (although she would insist on a gender-neutral alternative!) and she actively provides the same experience to her children by housing a number of cuddly creatures including possibly adopting a French Bulldog in the near future.
Going Guinea
When Data Analyst Joshua Jarukaruta isn't creating and writing reports on the latest social media trends using O.Y.E. software, he can be found spending time with his two guinea pigs Nala and Autumn. Josh describes Nala as timid which is in great contrast to Autumn whose adventurous spirit led to a broken bone this past spring.
Good Company During Quarantine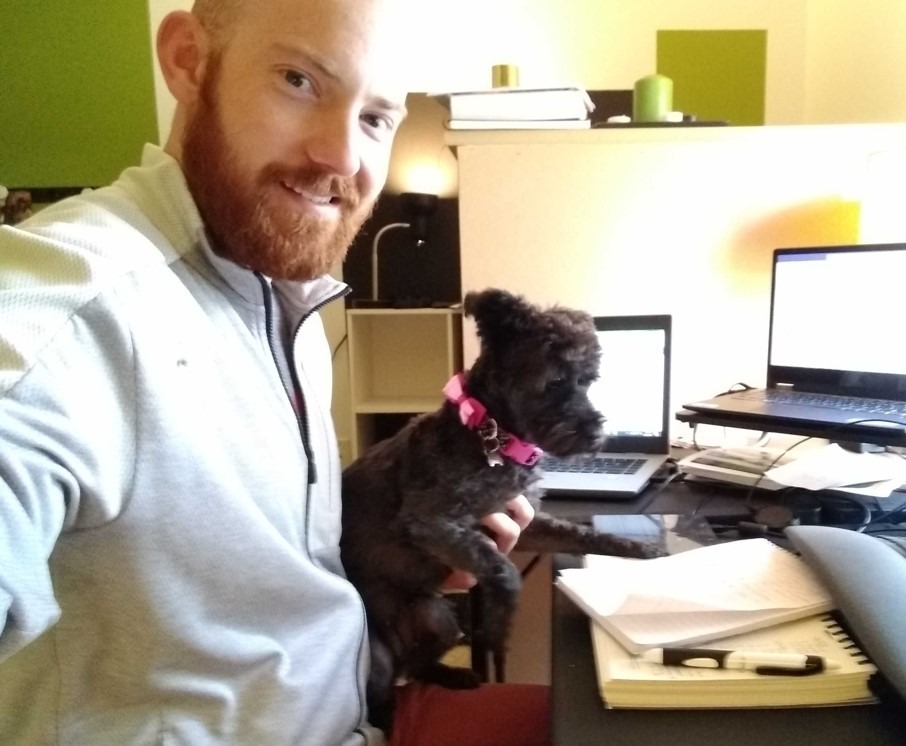 During the covid-19 quarantine this past year, many Nativa employees were able to spend (much) more time with their beloved pets. One of these individuals was fellow team member Jonathan Tharp (at right). As a Branding Manager currently working on-site at the United States Air Force, Jonathan continued to apply his knowledge and skills while working from home. During this period he was able to embrace his strong appreciation for pets. His dog would not only serve as his "office assistant" but also provided needed morale boosts throughout the day!
Royal Critters
Similarly, Nativa veteran Jake Bova has grown very close with his adventure companion, Broxigar (pictured below). Jake is a Digital Content Manager for Nativa who was recently featured on the agency's 'employee spotlight' page which details more about his role and background with the company. When he isn't curating content for Nativa client the Ohio Army National Guard, Jake relishes spending time with Broxigar and his kitty Lord Genghis Khan.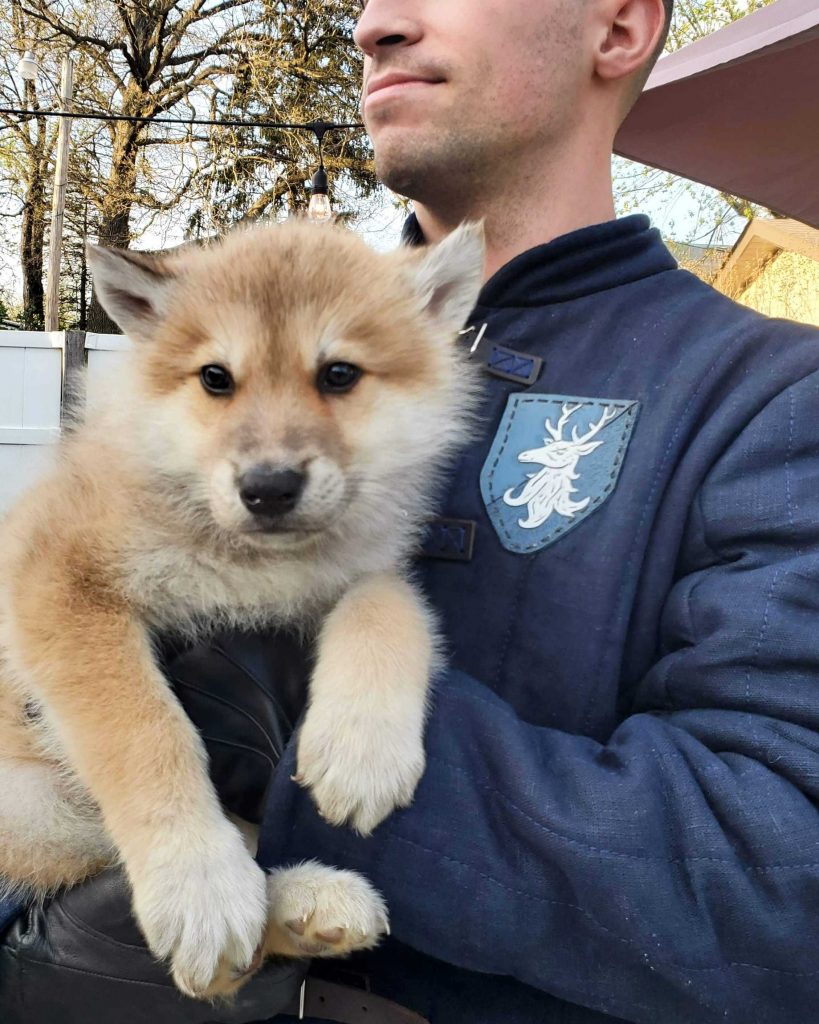 Until Next Time
Be sure to check out the 'Meet the Team' section on the Nativa website for more information about our fun group!