2021 Spectrum Awards
This past month, the AMA Phoenix Spectrum Awards gave Nativa the opportunity to compete with the Valley's best and brightest marketing, advertising, and public relations agencies for the coveted awards. Nativa was honored to again come out on top in the Multicultural Integrated Marketing Campaign category. This is the third Spectrum Award for Nativa and definitely not the last, as Nativa continues to grow and expand its expertise in multicultural marketing excellence.
The AMA Spectrum Awards are Arizona's largest and most representative annual marketing competition. They allow marketing agencies to showcase their talent, innovation, and excellence in the execution of the most creative campaigns. For Nativa it is important to show clients that they are continuing to improve and push the boundaries of multicultural marketing and this award serves as tangible proof that Nativa continues to be a highly competitive marketing agency
The Campaign That Made it Happen
The campaign that led Nativa to this victory was an Influencer Marketing campaign for got2b, a brand under the Global 2000 personal care manufacturer Henkel, Inc. The campaign focused on diverse influencers from around the United States under the umbrella of the ForWhoEverYouWant2B multi-year campaign. This campaign was centered around the need for got2b to drive more engagement from Hispanic and Black consumers. Nativa carefully selected influencers from these groups to connect with their audiences in an organic and meaningful way. This campaign was a success and has led to a follow-up campaign in 2021 and beyond.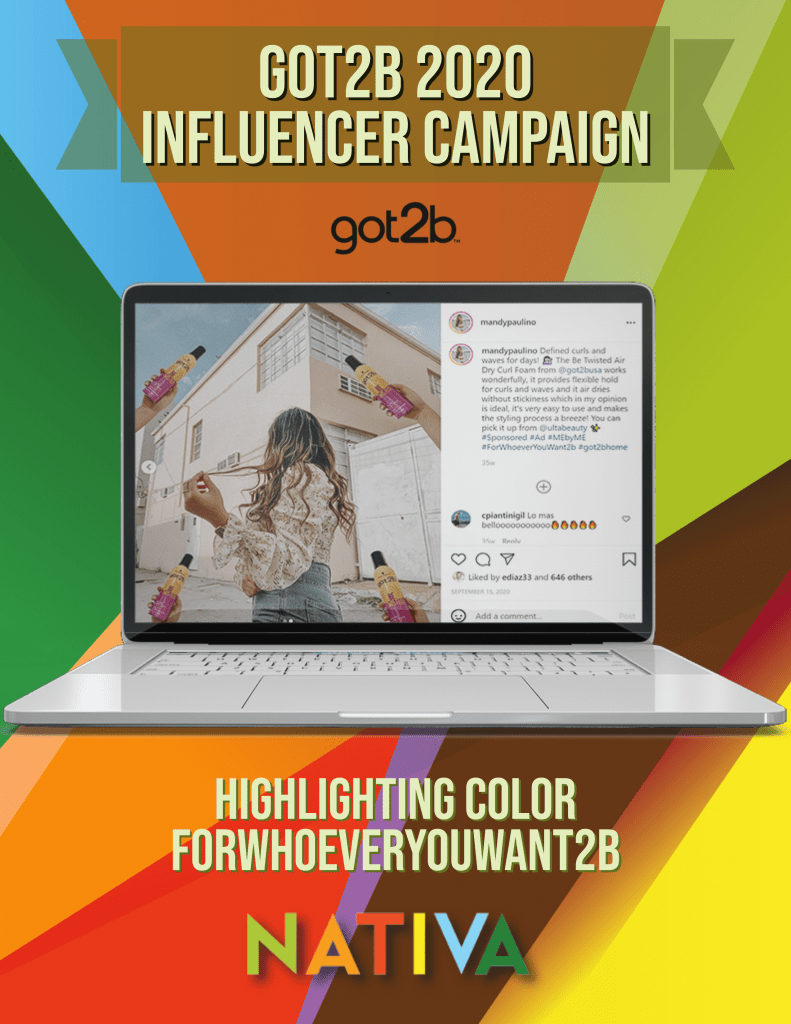 Celebrating the past while preparing for the future
As mentioned earlier this is the 3rd Spectrum Award for Nativa, having won in 2017 (pictured in the image below), 2019, and now 2021. This is another milestone for Nativa as a strong representative of multicultural marketing excellence that will continue to provide influencer marketing and other digital marketing services for brands looking to engage with diverse audiences.