Nativa is a workplace made up of many unique individuals. In this Nativa employee spotlight, we are going to highlight one of Nativa's Graphic Designers, Khari (Coop) Cooper!
Who Is Khari Cooper?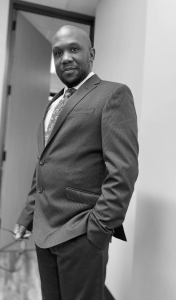 Khari (Coop) Cooper is originally from Fort Myers, Florida, but now lives in San Antonio working for their Air Force at the Joint Base San Antonio, and has been part of the Nativa team since June of 2022. His journey through Graphic Design started in 2000 working as a designer for a top attorney in Corpus Christi, Texas. His journey took him to Texas A&M where he gained his Bachelor of Arts and continued to be a part of the Texas A&M family after graduating as part of their graphics team.  Coop also helped a starting attorney firm develop its graphic content as well as its I.T. work. He then pursued more certifications from ACI College in San Antonio where he received a Graphic Design Concentration in Specifics, an Ethical Hacking Degree, and a CompTIA Security+ Certification before becoming a part of The Nativa team. 
Khari's Role at Nativa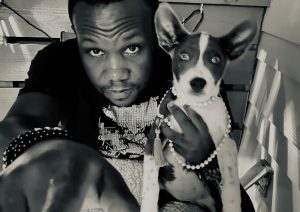 Coop spends his days in the Joint Base San Antonio's administration building creating graphics for his Unit in the United States Air Force. Coop is able to use the 20+ years of skills that he has developed over his career to create branded content for the Air Force and work on bringing in leads. He is a strong believer that "Graphic Design comes from the mind". He excels in graphic design since he has a lot of patience and is extremely loyal to his craft. The administration building is the same building where his father used to work doing communications, and now Coop has the opportunity to do similar work in the exact same building. Coop feels blessed that he gets to go follow in his father's footsteps and relive a part of his father's life every day.
Khari Outside of Work

Coop developed a love for music young and started playing the piano at 5 years old. His passion for classical music carries on today and has developed into writing classical music. He also is a food lover, but more specifically he loves to cook, his favorite meal to prepare is a Braised Lamb with vegetables in a  Marsala Reduction Sauce atop of Saffron Rice. Coop also enjoys playing video games and his favorite is the Hitman Series. Khari has been married to Margarita Reyes Cooper for 20 years, together they love to dance, especially Salsa, but they used to dance a lot more in Corpus Cristi and hope to find a new dancing scene in San Antonio.