In the business of mass communications, understanding American culture across the states is tough. Understanding minorities' diverse cultures across the regions is even tougher. Now ask yourselves, what happens when you're dealing with 1st, 2nd, 3rd and even 4th generation minorities in one place – all uniquely different?
All of these generations differ in backgrounds, customs, traditions, dialects and, of course, buying considerations/triggers.  Having so many different generations of Latinos in one region is part of what makes the state of Arizona so special. Another major reason that Arizona is unique is due to the homogeneity of country of descent from Latinos in the region.  While Latinos in other regions particularly on the east coast tend to be more diverse as far as the country of descent, Arizona is truly set apart by the dominance of Mexican heritage.  In fact, according to the 2014 Arizona Hispanic Chamber of Commerce Datos study, over 90% of Phoenix-area Hispanics are of Mexican descent, which compares to only 63% for the entire nation.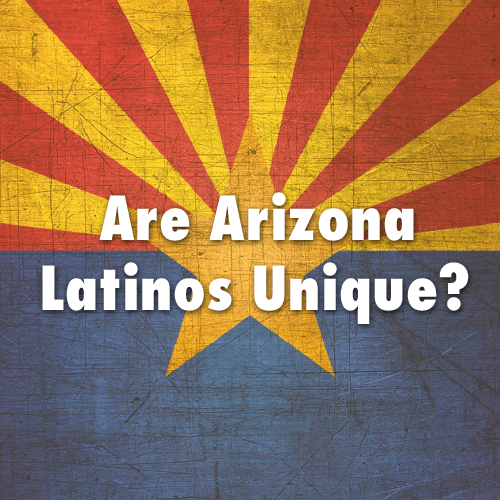 This statistic is huge when one recognizes the strong culture that Mexicans have, especially when considering the relevant customs and holidays that are shared by this group.
Making things more interesting, Hispanics of Mexican heritage in Phoenix and other cities in Arizona primarily come from the state of Sonora, Mexico, which holds its closest major Mexican city, Nogales, just 180 miles south of Phoenix.
All of this means that when marketing in Arizona, you're very likely to be speaking to an audience which has either immigrated themselves or has family from a previous generation that comes from Sonora. This is key as Sonoran Mexicans have their own cultural references, mannerisms, sayings and traditions that may differ from the rest of the country, which are important to be aware of when reaching this group, whether it be the first or fourth generation.

If that's not enough, "nearly 40% of all Arizona births are Hispanic" and "Hispanic families account for "nearly half of Arizona's population growth in one decade, " according to the same study mentioned above.
Clearly the influence in this unique group needs to be taken under consideration when building strategic marketing/advertising campaigns in the state. Arizona Hispanic marketing efforts to this consumer group need to be quite aware of those cultural traits and traditions from these areas when they are providing marketing, advertising, content or other services for their brands and clients.
Hispanics are proud of where they (or their ancestors) come from and understand that they are similar in many ways, especially the fact that they are living in the U.S. But, they do notice when advertising content is respectful of their culture, as recent research has shown that 70% of Hispanic millennials appreciate the brands and companies who take the time to reach individual groups in ways that hit home.
These insights are simply priceless when building unique messages that will resonate with these unique groups.