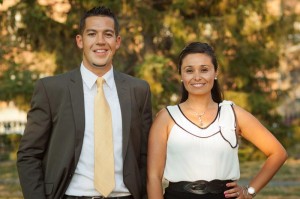 Phoenix, AZ – For the past few years, when you speak about Phoenix, Arizona and multicultural (Hispanic) groups or markets – some people may have felt uneasy due to recent national media coverage.
For us at Nativa as a digital multicultural agency, we see hope, opportunity and values.
The reality is that Hispanics have been part of this area longer than our nation's union. The cultural implications, understanding and influence simply can't be denied.
That's what inspired our co-founder, Eric Diaz, to make a huge move from Columbus, OH, and open a branch in the West Coast 4 years ago.
Over 6 years ago, Nativa (formally Social Media Spanish) was born digital as a humble web design and social media management company. As the web evolved and social media and culturally relevant content marketing rose in importance, we were able to adapt to those trends and start creating some of our own. This natural progression pushed us to become a true multicultural digital agency. (It just felt right!)
Numerous great multicultural agencies have been here in Phoenix for years before us. But most, if not all, started as traditional agencies doing traditional work (print, radio, TV, etc.).
Because digital is now an extension of all of us, they too are adding digital to their offering.
This isn't a bad thing – it would be truly great to have a 360° approach – if the digital components don't suffer and fall to the wayside in the process.
Unfortunately, many traditional agencies use traditional methods when launching digital campaigns – and our own experience tells us that it just doesn't work that way.
"The thing about being born digital is that you think and ideate digital." explains Diaz. "Web has always been our focus, so we don't just play catch-up trying to learn trends in mobile or social media. Instead of digital being another 'me too' service, we bring measurable, effective digital work to large national clients including: Centers for Disease Control and Prevention (CDC), Charmin Toilet Paper, Fox Broadcasting, Henkel (Dial Soap, Tone Skincare, Renuzit), Arizona State University, and many more."
Over the past 4 years in Phoenix, we've seen a great deal of success for our clients. We've also seen a wonderful city and state rise above people's narrow-minded ideals. And, we're still hopeful that we will bring even more value to our community and the businesses that depend on us to stay relevant in this wonderful digital age.
ABOUT NATIVA
Nativa is a multicultural communications agency that focuses on the Hispanic market through digital communications, online advertising and culturally relevant content creation. Nativa also provides traditional marketing services through strategic partnerships with specialized agencies.
ABOUT ERIC DIAZ
Eric Diaz is the co-owner of Nativa. He leads the multicultural agency by focusing on the needs of the client in order to deliver the best long-term solution through his creative team. He credits his years working across continents for the corporate giant Staples, Inc. as the guiding path to his strong project management ability. To stay on top of the newest trends in multicultural marketing, Eric participates in online conversations, stays on top of online marketing best practices and industry trends, and discusses the newest wrinkles in social media and web development with peers across the nation. A veteran of several corporate office environments, Eric enjoys the fact that he can finally justify spending his day on Facebook.