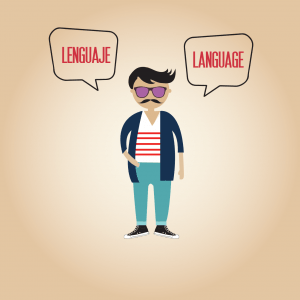 If you are a professional working in the Advertising or Marketing industries, it is very likely that you have spent considerable time thinking about the most effective way to reach and attract today's Millennials and more specifically, U.S. Hispanic Millennials.
At Nativa we set out to provide you with 8 insights regarding Hispanic Millennials that can help you not only to understand this evolving market, but also to assist you in the creation of meaningful strategies to effectively reach this important market.
Hispanic Millennials are the second-largest group of Spanish-speaking Americans, and represent 17% of total U.S. Millennials. The median age of U.S.Hispanics is 27 (meaning the average Hispanic is a millennial) compared to 37 for the general market, a full 10 years older. The realization about how Hispanic Millennials are different than their mainstream counterparts in their consumption behavior and even from elder Hispanic generations has become an important lesson for anyone working in the advertising/marketing industry.

So let's take a look at some of the main traits of the new U.S. Hispanic Millennials, shall we?
1. Language:
According to Hispanic marketing expert Mike Valdes Fauli, "Hispanic millennials are not acculturating; they're shaping the broader culture. They're at the center of your brand. Language is not the most important thing, staying connected to culture and realizing that there isn't a 'one size fit all solution…" This speaks to the idea that reaching the Hispanic consumer is no longer as simple as creating a Spanish TV ad, billboard, or website. In May 2014, Ipsos Public Affairs polling found that when it comes to written content and radio, Hispanic Millennials largely prefer English. This is especially the case when it comes to the internet, as 45% of respondents indicated a preference for browsing in English, while 36% said they prefer Spanish and English equally. Just 19% preferred online content in Spanish.
 
So when creating a campaign whether traditional or digital, remember that it is not so much about the language selection of English or Spanish, but rather about speaking the culture and values that are so ingrained in the Latino culture. 

Want the full report with all 8 insights? Get it emailed to you by requesting it below.
Download Report: