A Conference Not To Be Missed
One glimpse of the country's purchasing trends, and you'll quickly realize why Sofia Vergara is peddling an eponymous lifestyle line at K-mart—which also carries Cristina Saralegui's home goods collection—and is a spokesperson for Pepsi. She—along with other Latino celebrities—represents the burgeoning Hispanic population that is conversely taking over America's retail industry.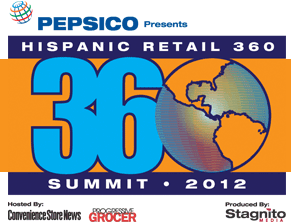 The Hispanic Retail 360 Summit is shedding light on this mammoth market during it's eighth annual conference taking place August 15 – 17th at the J. W. Marriott at LA Live in Los Angeles, California. The conference and exposition aims to help retailers maximize their business with the growing Hispanic market in the U.S., and comes at no better time. Researchers from IBISWorld reveal that in 2011 alone, the overall buying power of Hispanics in the US hovered at the $1.1 Trillion mark, 9.5 percent of the US total.
Below is a video in which Lili Gil explains the top reasons to attend the Hispanic Retail 360 Summit:
Actor, Spokesman and Retired Soldier J.R. Martinez Will Keynote Hispanic Conference
The summit's keynote, is J.R. Rodriguez,13 season winner of ABC's "Dancing with the Stars", 2012 Tournament of Roses Grand Marshal, one of People magazine's 2011 Sexiest Men Alive and one of the 25 Most Intriguing People of the Year. At the conference, participating retailers will learn just how to effectively reach the diverse Latino market.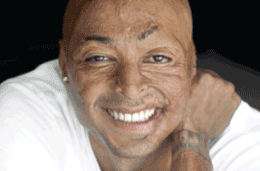 Hispanic Retail 360 Summit is the premier cross-channel event that focuses on retailing to the growing Latino market. While the Hispanic consumer market represents a significant growth opportunity for both retailers and suppliers, it is also one of the most complex markets for researchers, marketers, buyers and sales professionals to understand. Hispanic Retail 360 is the only conference designed to help retailers target, segment, and execute merchandising and marketing plans effectively to Latino shoppers.
The Hispanic Retail 360 Summit invites top retailers, suppliers, and Latino marketing experts to share their thoughts, insights, and feedback with one another. Topics on marketing to Hispanics will include consumer interests/trends, food merchandising, department store merchandising, specialty retailers, and many others.  The Social Media Spanish leadership team will be there to network and learn from some of the best in the business.
Two of the conference's sponsors, PepsiCo & Anheuser-Busch, which together spent more than $1.15 billion on U.S. measured media last year alone, continuously endeavor to connect with Hispanics through strategic social involvement.
Hispanic Retail 360 is produced by Stagnito Media and its market leading brands, Progressive Grocer and Convenience Store News. For discounted registration information or sponsorship opportunities, contact Michael Hatherill at 201-855-7610 or mhatherill@stagnitomedia.com.
Go to www.hispanicretail360.com to view programming for this year's event or for further information. We look forward to seeing you and connecting there!