A casual conversation at Hispanicize
While taking a much needed pit stop during April's Hispanicize conference in Miami, my business partner Natasha Pongonis and I happened to bump into a representative from the NASCAR Multicultural Development team.  As we chit chatted, we realized how interesting NASCAR's multicultural strategies and plan were and decided to write a blog to share the NASCAR story with our readers.
Here at DK Web Consulting and Social Media Spanish, we love sports. We especially love sports brands who understand how important it is to reach out to Hispanics in the US and abroad. In the past year, we have had the opportunity of bringing you stories about Major League Soccer (MLS) the NBA the NFL and, today, we are bringing you the unique world of the National Association for Stock Car Auto Racing (NASCAR).
Racing has been a big part of Latin culture for as long as it has been a sport, but in America, the Mecca of car racing, NASCAR, is doing everything in its power to reach out to Hispanic audiences.  NACAR is even "opening its doors" to drivers, crew members and owners of Hispanic background to attract more interest in its world.
All about La Educación
For NASCAR the mission is about raising awareness of the sport and shifting the perception of Hispanics about the sport rather than a focus on sales goals.
But how do you tap into your current 9% Hispanic audience, plus grow higher interest in the most American of sports?
That's where NASCAR Multicultural Development Manager, Alejandra Diaz-Labrecque sits behind the wheel to drive right into this key audience's heart.  However, as you can imagine this has not been an easy task.
According to Ms. Diaz-Labrecque, "Focus group research in major Hispanic cities was done. Hispanics with different levels of acculturation were interviewed. Some were fans and some were not." Interestingly, perception of NASCAR and their events was very poor, specifically because "They did not feel safe, did not feel it was not a family friendly event and did not feel welcomed," Diaz-Labrecque said.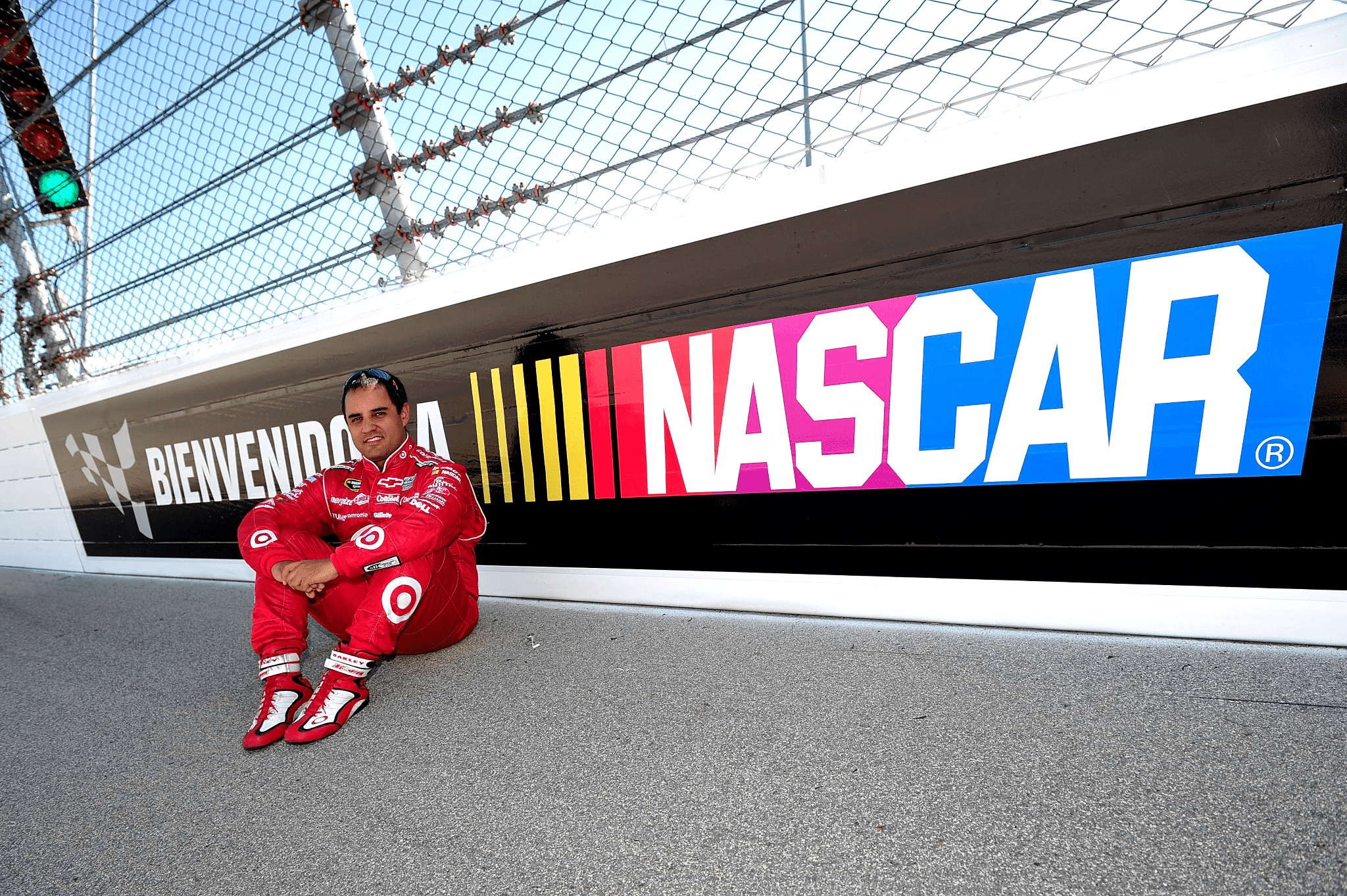 That's when "Bienvenidos a NASCAR" (Welcome to NASCAR) was created. "We had to address these misperceptions directly. The program is more about education, than just selling tickets," Diaz-Labrecque explained. "NASCAR has grown so fast that people look for quick ROI. But for our Hispanic effort, we know it is more about this key audience learning about the sport and the interest and passion will come later."
For this Hispanic Awareness campaign, NASCAR partnered with 3 tracks in 2011, Phoenix, Miami, and Chicago.  At the NASCAR Sprint Cup races of these tracks, NASCAR looked to welcome Hispanics by having bilingual ambassadors, a bilingual broadcast, Spanish signage as well as concerts including Los Lobos in Phoenix and Chino and Nacho in Miami.
The Virtual Garage Tour
To show Latino fans more about the sport, and give them a virtual close-up, NASCAR created a bilingual campaign which aimed at educating their young target audience.  "We developed nine one-minute videos of nine key areas in the NASCAR garage and had Juan Pablo Montoya and owner, Felix Sabates, educate the viewer about what occurs in each location," explains Diaz-Labrecque.  By watching the short videos, fans are able to quickly learn happens at each of these areas within the NASCAR garage.
A view from the Virtual Garage Tour: Juan Pablo's Hauler
Car Culture: "Automovilismo"
It is no understatement to say that Hispanics have a passion for cars, and therefore, there is a natural fit for NASCAR.  "There's a big car culture among the Hispanic community and we have just scratched the surface. Also, we (NASCAR) are a very family centric organization," Diaz-Labrecque said. It is true that for many Latin American families, watching Formula 1 is as important as going to church on Sundays! Latinos are also very passionate about following the famous Dakar Rally across different Latin American countries and cheering for their own country.
NASCAR has done their homework and wants to capture the sense of becoming an evento de familia (family event) among all Hispanics, in a setting where families can feel welcome, safe and supported.

Latinos on the Track
Hispanics can feel represented on the racetrack as well.  Among the big Latino names in the sport is the well known Colombian driver Juan Pablo Montoyawith Target as his main sponsor, who is also a huge advertiser among the US Hispanic community. Lining up the Latinos in the NASCAR Sprint Cup Series is Cuban Aric Almirola. There are two full time Brazilian drivers on the NASCAR Camping World Truck Series, Nelson Piquet Jr and Miguel Paludo.
NASCAR can truly find their driver diversity in the US in the NASCAR K&N Pro Series East. As the premier developmental series for NASCAR, this series boasts drivers from Puerto Rico, Mexico, Colombia, Brazil and Angola. The NASCAR Toyota Series, a series ran entirely in Mexico is another great example of NASCAR's efforts to embrace the Latino community, within the US and abroad.
There are a few teams worth mentioning for their efforts to develop Latin and diverse talent in the sport. Rev Racing operates the NASCAR Drive for Diversity Program, and currently runs two Latinos (Puerto Rico and Mexico), one African American and one Asian American in the NASCAR K&N Pro Series East. Operating on the same series, X-Team Racing runs drivers from Mexico, Brazil and Angola. And, Viva la Raza Racing, makes their debut in the series with Mexican drivers from the NASCAR Toyota Series.
Diaz-Labrecque travels frequently to support these diverse drivers and can often be found at tracks around the country from LA to Miami.
Nuestra Belleza Latina
At this point, NASCAR's reach to Hispanic audiences is in its early stages, but there are great events that have already taken place.  This year NASCAR teamed with the highly rated show Nuestra Belleza Latina on a brand integrated challenge in Miami.  For those that don't know, Nuestra Belleza Latina is a beauty pageant reality show now in its 6th season on Univision in which contestants take on weekly challenges in order to garner votes to stay on the show.
"For the NASCAR challenge, he (Juan Pablo) was to drive each of the girls around the track for three laps while they had to recite NASCAR facts by memory."  Quite a show considering that JP was cruising at 180 miles an hour!  See clips on the video link below.  (Belleza Latina Challenge)
2013 – A year of much promise
With momentum gaining from their ongoing efforts towards the Hispanic community, NASCAR is excited for 2013.  In 2013 NASCAR will re-acquire the digital rights to digital properties such as NASCAR.com and the NASCAR Facebook pages in English and Spanish.  At this time there are several recently launched Facebook diversity pages which Diaz-Labreque manages, which have links listed at the bottom of this post.
Your Thoughts?
We would like to hear your stories about going to a NASCAR event.  Do you think that NASCAR will be able to generate passion among Hispanics in large numbers?
For more information about NASCAR and Alejandra Diaz-Labrecque or to connect with DK Web Consulting and Social Media Spanish, please leave us a comment below.
About Alejandra
Alejandra Diaz Labrecque is the Manager of Multicultural Development at NASCAR. She has a passion for promoting diversity in the marketplace and helping companies connect with new demographics. She holds a Masters in Sports Business Management and an MBA from the University of Central Florida, and a Bachelor in Finance from the University of Notre Dame. A native of Guadalajara, Mexico, Diaz Labrecque now resides in Sanford, FL with her husband, Zach.
More NASCAR Links
https://www.facebook.com/BienvenidosANascar
https://twitter.com/#!/NASCARDiversity
https://www.facebook.com/NASCARDiversity
Link to Nuestra Belleza Latina on Univision Clip