The week of March 21st I had the opportunity to interview Don Longo, Editorial Director of Convenience Store News, CSNews for the Single Store Owner and Multicultural Retail 360. Our agency, Nativa, is proud to be a media sponsor for the Multicultural Retail 360 Summit for the third consecutive year. For the past three years Eric Diaz, Nativa's co-founder and I have attended this summit to learn innovative multicultural marketing ideas and network with top leaders in the retail industry.
This Q&A with Don highlights why you should mark your calendars for the Summit this August.

Natasha (Nativa): Could you tell me a little bit about how the idea for Multicultural Retail 360 Summit came about?
Mr. Longo: We started this event 11 years ago but it was called "Hispanic Retail 360." This was during the same time period that the US Census came out and shocked many Americans with the news that Hispanic population growth had caught up to and even surpassed that of the African American demographic. Many did not realize that the Hispanic population was projected to grow at a substantially higher rate than all other ethnic segments over the next 20 years.
The Multicultural Retail 360 Summit is a unique event created with these new findings in mind. A few years ago, we realized that the retailers that were attending the conference were looking to target ethnic marketing in a different way. Instead of segmenting and targeting different groups and creating campaigns specifically for a Hispanic audience, they wanted to look at the entire market and the impact multicultural consumers were having on it. Thusly, it was decided that the convention would be rebranded as the "Multicultural" Retail 360 as it seemed to be better suited for the convention's primary goal.
Natasha (Nativa): How would you describe the Multicultural Retail 360 Summit 2016 and what is unique this year compared with prior years?
Mr. Longo: This year, instead of just a Hispanic focus there is a multicultural focus. In previous years, all of the statistics, and insights from case studies were done with the goal of reaching the Latino population. Now there is a much broader target audience as the focus has shifted to African American and Asian consumers as well. Also, generational, and class segmentation will be implemented with the goal of giving those attending the convention very specific information about their consumers that they can take home and apply immediately.
This time around, retailers will be able to gain quality insight on Millennials, aging Baby Boomers and even consumers who fall into Generation Z. This kind of segmentation combined with information on more narrow niches such as upper-class African Americans, African American women, and older Hispanics should leave attendants with the kind of invaluable information they are looking for.
Natasha (Nativa): What does the Summit program look like? Can you share who the speakers are this year?
Mr. Longo: The Multicultural Retail 360 Summit is bringing in entertainers for "Star Power" and to talk about their struggles as minorities in hopes of a more impactful business message about how businesses should look at minority communities. Movie star John Leguizamo will talk about being a Latino actor growing up in Queens, NY. Also, Alberto Perlman, the Co-Founder of Zumba will be in attendance to talk about "crossover" appeal along with the Director of Marketing for Facebook, Christian Martinez. Jewel-Osco, a division of large US grocer Albertsons will join the conversation to talk about some of the targeted events that they do around Black History month, Hispanic Heritage month, and a new event called "A Taste of Kosher" which targets their Jewish consumers. The opening session of the Multicultural Retail 360 convention is called "America at 250" and will break down how retailers will capture the multicultural demographic in America over the next 10 years. By teaming up with consulting firm A.T. Kearney who has launched a partnership with the Wall Street Journal in order to observe changes in consumer values, preferences, technology, policy and politics.
Natasha (Nativa): Who should attend the Summit and what should they expect to learn from the scheduled sessions?
Mr. Longo: The target audience for this event is US retailers who want to learn about how their consumer base is changing because of the change of demographics in America. Also, the suppliers and agencies that serve these multinational companies including Proctor & Gamble, Coca Cola etc. will benefit as they will be able to help their retail partners sell more of their products.
Natasha (Nativa): What part of the conference are you most excited about?
Mr. Longo: We have a great schedule this year. I am really looking forward to hearing Facebook talk about how they leverage users' personal information for marketing insights and the lessons that can be learned from their research. Also, I am very excited for guest speaker, John Leguizamo.
Natasha (Nativa): Can you tell me more about the venue this year?
Mr. Longo: In previous years, the conference has been held in Dallas, Chicago, Miami, Las Vegas, Los Angeles, San Antonio, and this year it will brought back to beautiful San Diego and takes place at the Hilton Bayfront Hotel. This will be the third time that the event will held in San Diego. Its' ideal weather and ethnic diversity make it an attractive location and a location that typically produces the best turn out.
Natasha (Nativa): In prior years, Multicultural Retail 360 Summit had a list of impressive sponsors, are there sponsorship opportunities this year?
Mr. Longo: There is still plenty of room for more sponsors. Our partners still have the opportunity to sponsor a cocktail reception, a lunch, and there will also be opportunities for signage and wraps on the walls. This convention will provide all organizations involved a unique setting for maximizing sponsorship.
Natasha (Nativa): Anything else you would like to mention?
Mr. Longo: This is a real business conference that will give all those in attendance a significant return on investment as they will receive exclusive insight from case studies that they can take home and apply immediately and improve business profitability.
For inquiries about the agenda, contact Don Longo at dlongo@stagnitomail.com. For sponsorship inquiries, contact Jeff Friedman atjfriedman@stagnitomail.com.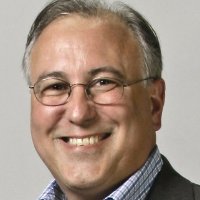 Don Longo is Editorial Director of Convenience Store News, CSNews for the Single Store Owner and Multicultural Retail 360.
Don has covered food, drug and general merchandise retailing for more than 30 years as a reporter, editor and publisher. He co-founded and directs the content development for the Multicultural Retail 360 Summit (formerly Hispanic Retail 360), now in its 11th year. Previously, he spearheaded the editorial efforts at a variety of business publications covering the mass, drug, grocery, and specialty store retailing.