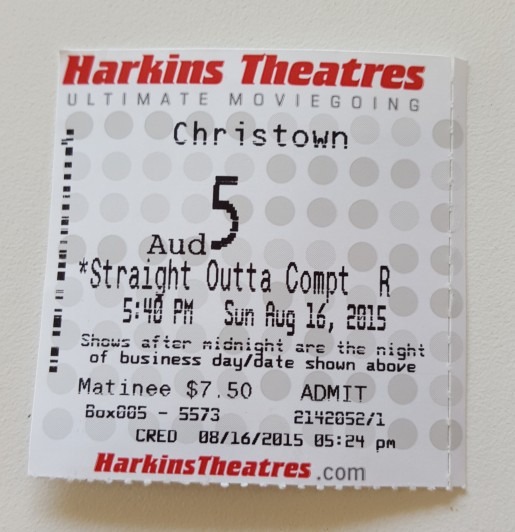 This weekend the film Straight Outta Compton made over 60 million dollars in its debut. This is the highest revenue music biopic that has ever debuted, and the fifth biggest August opening of all time. The movie has performed well in reviews, with an 8.4 rating out of over 10,000 user reviews on IMDB, proving it has universal appeal to the total market.  The movie, with a $29 million budget, is extremely profitable and the marketing used to promote the film has been exceptional.  Universal Studios savvy strategy included a very viral approach including UFC product placement, popular memes, and even skywriting among other more traditional tactics.  However, an un-discussed piece of their strategy was their Hispanic push that helped drive these numbers.
As you see from the Instagram screenshot below, Universal Pictures used their Hispanic focused Instagram account to promote this blockbuster. They knew that the film would resonate well with a Hispanic audience and chose to advertise it not only on digital forums such as this but also on traditional media such as banners, billboards, and more. With record breaking results as mentioned above it is not hard to see value in this strategy.  What is very interesting to see is that the Hispanic campaign is not as simple as it used to be. There was no Spanish dub, there was no Spanish video, it was all English content, but the ad itself targeted Latinos. The studio used Instagram's Hispanic targeting options to reach users the channel has determined to be Latino.
It will be fun to watch how other movie studios learn from Universal and their record breaking weekend. Interested in more? Read our article on 3 Lessons for Hispanic Marketers to learn key insights from Paramount Pictures' Hispanic marketing strategy.