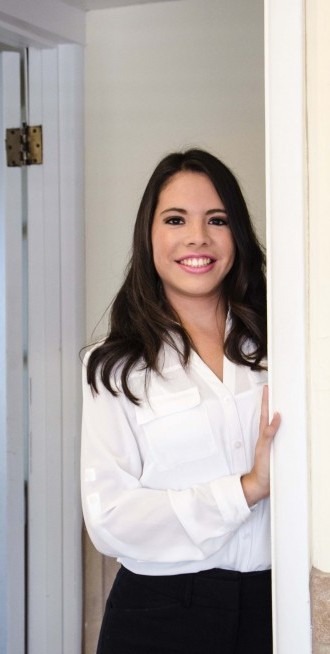 My experience interning with Nativa these past two months has been a great one. When I first applied and got selected I was then thinking about adding marketing as a second major but decided against it. However, being at Nativa has definitely helped me develop important skills that can also be applied to my Supply Chain degree. These past two months I've learned to blog, perform data research, talk to clients and utilize social media in a different way. During my time here I've helped one of our Bilingual Analysts, Sylvia, find demographic data for a variety of reports for our OYE! social listening platform. While working on these reports, I learned to find important information through Excel that benefit our clients. I've also posted a variety of articles and even wrote my first ever blog that was published. On that day I was by far the happiest person on Earth because I knew people would be reading my blog post!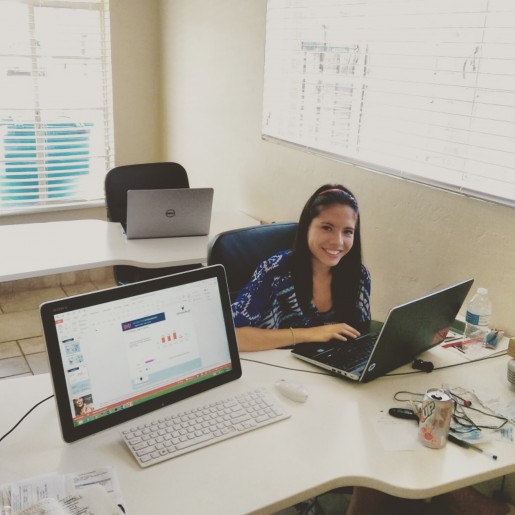 Ever since day one I was quickly involved in these projects and I thought that was the coolest thing ever. That same week I also attended one of Collectivo's events and helped out with checking people in and making sure everyone was doing okay. This was a lot of fun because I got to meet and talk to a lot of business professionals. As a Hispanic Marketing Intern, to be already involved so quickly like this got me to like what I was doing. Every day when I come into the office there's not a minute that I'm not busy. There's always something to do or someone to contact. It's not about busy work either. Everything that I am assigned has an important meaning to Nativa, so that Intern fear of running to get coffee or printing endless copies for the boss vanished on the very first day!
Also the fact that I can input my opinions and expertise on the different tasks makes me very happy because I know that what I have to say matters to my boss, Eric.  Eric has been an amazing mentor to me during my time here. He has patiently helped me when I've needed the help, he even takes the time out of a busy project to answer my questions. I can honestly say that with his help and constructive criticism I've learned to perfect my writing, especially when it comes to creating Twitter posts. He even lets me work close to him to make sure I felt comfortable with the tasks I was doing or if I had any questions along the way. I'm sure not every boss does that with their interns. He's also very flexible and understanding when it comes to scheduling which is awesome, since my schedule sometimes changes.
I also wanted to take a moment to talk about my coworker Sylvia. She has been great to work and share desk space with too, even though sometimes it got a bit crowded haha. She has also taught me a lot of what I now know. She was very patient with me when it came to learning about Radian6 (a program that analyzes social media posts based on certain keywords), demographic data, and Google Analytics. What I've learned from her I know will have an impact in my future.
Finally, I just want to thank both Sylvia and Eric in helping me advance my marketing, networking and social media skills. I'm very grateful/thankful for my experience here and the relationships that I have built with them. As my internship continues I'll keep learning new skills that I know will help me become a well-rounded business professional.
——————————————————-
Nativa hires marketing interns year round from schools including ASU, Phoenix College, Grand Canyon University and more.  Our office is in central Phoenix on 15th Ave near Thomas Rd.  Please contact us by filling your information below to inquire about an internship with a multicultural marketing agency.