Human Capital Management
Nativa specializes in providing on-site and off-site marketing communication support services. We manage every part of the staffing process, from recruiting and hiring to benefits, retention, and staff augmentation. At Nativa, we combine our strategic expertise with a hands-on approach to create a sustainable retention process for success that includes incentives and benefits to retain federal contractors' long term. We can help your agency with the following practices:
Retention –

support contractors throughout the contract cycle, facilitate relationships between on-site supervisors and provide training to meet specific needs.

Compensation –

analyze competitive compensation market, provide benchmarks for offers from industry trends, and manage compliance.

Recruitment –

finding and screening candidates, scheduling interviews, gathering feedback, checking references, and managing the security clearance process.

On-boarding

– completing e-verify documentation, benefit briefings, policy briefings, coordination of other new hire activities and schedules.
Branding and Graphic Design
Nativa's quality control process ensures a high-quality creative product to service our clients. Our creative team will use the latest versions of Adobe Photoshop, InDesign, and Illustrator to design and create each concept integrating branding elements. At Nativa, we ensure that your brand imagery and key messaging is compelling and consistent so that the targeted audience can easily connect with the brand on an emotional level. We achieve this by the following process:
Video content

Interactive personalization tools
Sharing facilities via social media
Augmented reality via mobile
Real-time configuration based on user inputs 
Quality Assurance
Our team implements best practices to facilitate the completion of client's objectives. Using the CRM approach and the systems used to facilitate the process, Nativa will provide the highest quality of customer support to help the government learn and understand their target audiences and to best cater to their interests. Nativa provides customer relationship management for a diverse set of clients through operational, analytical, collaborative, and customer data platform (CDP) avenues.
To implement our CRM process, we provide the following:
Listen attentively to the problem, concern and/or question being asked
Address each response accordingly through diligent research and/or strategic analysis

Provide a clear response that provides customers with a more informed point of view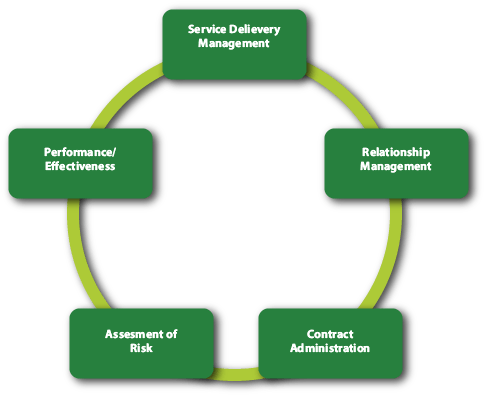 Nativa uses Asana, an online project management system, to internally manage all jobs. Asana allows us to keep all our clients' projects – data, images, changes, due dates – in one place. We can share job information with anyone on our project team, and we can upload and download files within the team and to and from the client, as well as share review links with our clients for all digital projects. When a project is complete, we archive it while maintaining easy access to all the project files to ensure the most up to date documentation.
To guarantee the most accurate reporting metrics and to address any potential barriers with this project, Nativa will implement a Quality Management System (QMS) to ensure that every phase goes through a program management plan.
Our Quality Assurance Plan process is as follows
:
Define the processes to be used to ensure quality requirements on all tasks and projects. – Establish the information necessary for quality requirements

.

Ensure that quality requirements can be understood and implemented.

Review the quality requirements with project personnel.

Identify the resources needed for production of a quality product.

Guarantee that QA personnel have been identified and are given the required organizational authority.

Define the responsibilities of QA personnel. These include:

Participate in QA reviews at the planned review points in the overall project plan.

Verify that each project adheres to the defined standards and is designed in accordance with the requirements as defined in the relevant SOW.

Do a quality check of project deliverables to ensure consistency, completeness, and compliance with applicable standards.

Resolve quality issues not satisfied with the normal corrective action process.

Verify that joint reviews with the customer are planned, scheduled, and conducted

.

Verify that concerns, issues and risks are identified at periodic reviews and meetings, to ensure that QA complies with the individual SOW.

Our team believes in recurrent communication and complete transparency. Communication will be encouraged so that concerns can be identified early and responded to in a timely manner to the AFLCMC/AFSAC. 
Reporting
Nativa will monitor conversations, engagement, and provide weekly/monthly reporting with recommendations to the AFLCMC/AFSAC team regarding brand awareness strategy and online community building to maximize the following metrics:
Organic social sharing
Video Views
Impressions & Engagements 
Human Capital Management
Nativa Federal Experience
Army National Guard – Digital Communications
The Ohio Army National Guard (OHARNG) enlisted Nativa to help bolster recruiting and retention efforts through the strategic use of social media, paid digital advertising, specialized content creation and direct prospect engagement. Other objectives included expanding OHARNG's digital reach, enhancing audience engagement and differentiating the organization from other branches of military service in the social space.
First, Nativa conducted a thorough audit analysis of OHARNG's existing social media efforts and designed a detailed organic social strategy to be deployed across all platforms. This included the creation of a content calendar and the rebranding of social media accounts while crystalizing OHARNG's recruiting message around the owned keyword #IGuardOhio and the corresponding vanity URL, www.IGuardOhio.com.
Nativa proceeded to analyze OHARNG's primary audience demographics, created a prospect profile to be used in a targeted social ad campaign. Video, carousel and image ads were created and placed on Instagram, Facebook and YouTube, with top-performing organic posts receiving promotional boosts each week.