Hispanic Facebook Marketing & Social Media Outreach
The Nativa team was assigned with the creation and management of a Castrol Motor Oil social media platform for Spanish speaking US Hispanics. Through surveys and point of sale data, the Castrol knew that Hispanics were interested in soccer as well as maintaining their existing vehicles for an extended period of time exceeding that of the general market. It was up to Nativa to strategize the best way to communicate with these potential fans and customers through social media.
Nativa researched the optimal method to organically grow the Castrol social media platforms as a hub for US Hispanic soccer and car enthusiasts through Hispanic Facebook marketing. As Castrol is a sponsor of Major League Soccer (MLS), the US Men's National Soccer Team and the Mexican Men's National Soccer Team, Nativa created and maintained a 60 day content calendar to organize postings for upcoming games and events involving those leagues. To add the element of fun, the team included giveaways, quizzes, and puzzles for fans to engage with. For car enthusiasts, Nativa focused on offers promoting Castrol High Mileage motor oil as well as providing fun, easy to read car maintenance articles.
Castrol Español was able to to grow organically on both Facebook and Twitter in a very short period of time. Impressively, when measured we found that 6% of Castrol's Hispanic Facebook fans were actively engaged with the page, which is far above Castrol's general market page which had only 1.5% engagement from fans during the same time period. As a result of Nativa's work, Castrol Español was able to become part of the soccer community and actively participate in the latest discussions dealing with the MLS Playoffs, as well as upcoming Mexico and U.S. National soccer games.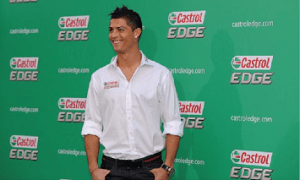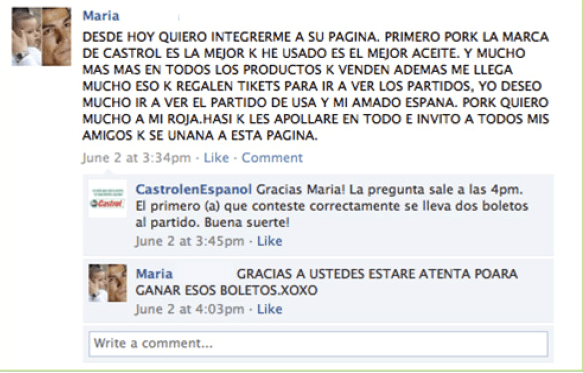 WE KNOW SOMETHING ABOUT YOUR CUSTOMERS YOU DON'T.
Find out what it is…and so much more.