COLUMBUS REGIONAL AIRPORT AUTHORITY
Columbus Airports had a problem not unique in their industry. In a world of options for obtaining customer feedback, they had a plethora of data, but no concise way to clearly evaluate how they were performing as a company. With data coming from a variety of sources such as JD Power, the American Society for Quality (ASQ), social media direct messages, and email consults, they needed a holistic approach to view data about their performance in the opinion of the general public. They approached O.Y.E. to provide a resolution for this challenge.
O.Y.E. created a dashboard that provides a holistic overview of customer experience scores and commentaries in order to identify trends positively and negatively impacting the customer experience.
This dashboard included:
Topic analysis of all categories (i.e. transportation, security, airlines, etc) that drive customer inquiries across all channels
Subcategory identification to show top conversation drivers for individual categories such as Security, Transportation, etc.
Sentiment analysis of each topic of conversation
Summary of 5 years of ASQ and JD Power Survey results
By providing Columbus Airports with this custom dashboard, our client was able to clearly identify opportunity areas for improvement across their entire business.
Among insights provided to our client include:
General information about the Airport made up 33% of all customer inquiries, higher than Parking (26%) and TSA (16%) among all categories
Overall, sentiment was 63% positive. However, individual categories that showed the highest areas for improvement in customer sentiment included Services and Parking / Ground Transportation which had only 29% and 31% positive sentiment respectively
Among conversations regarding Parking / Ground Transportation, a key area for improvement was found to be parking shuttles which generated 72% negative sentiment and made up over one fifth of conversations in this category
Identification of upward trends in both JD Power and ASQ customer survey scores through 2019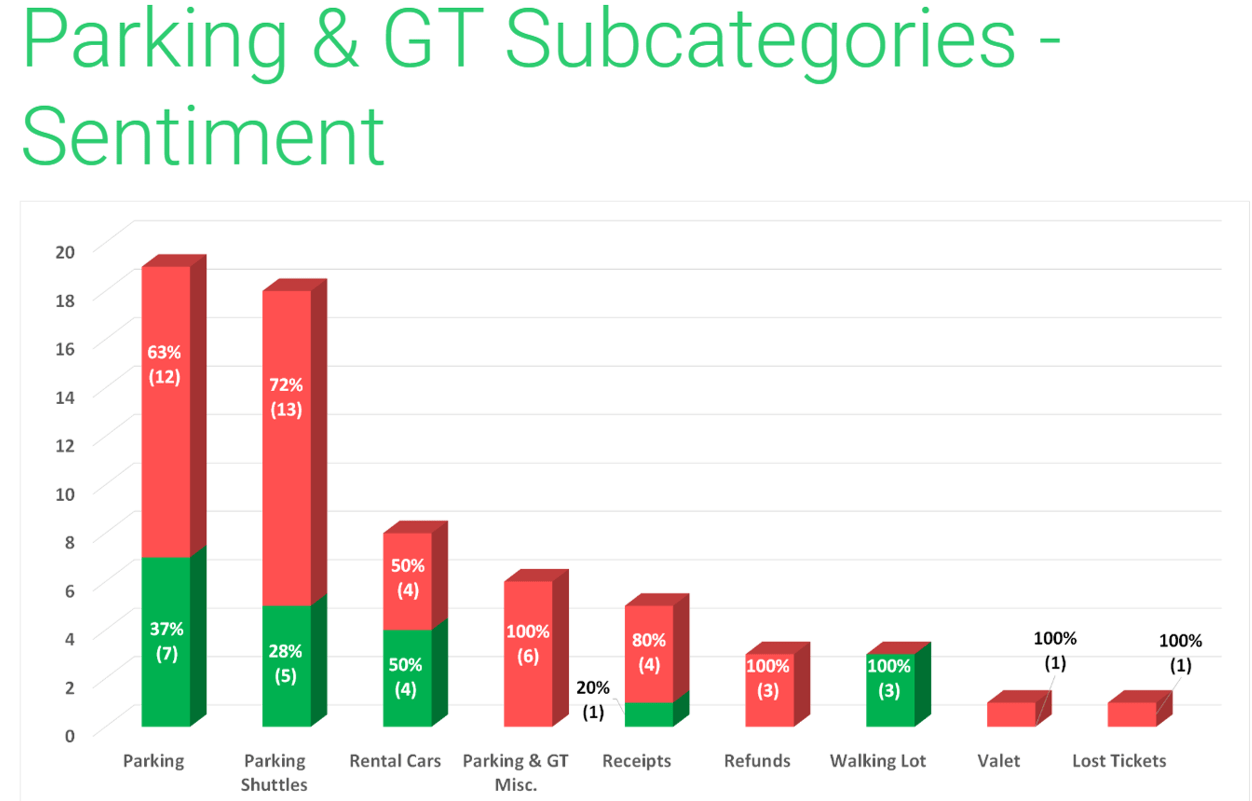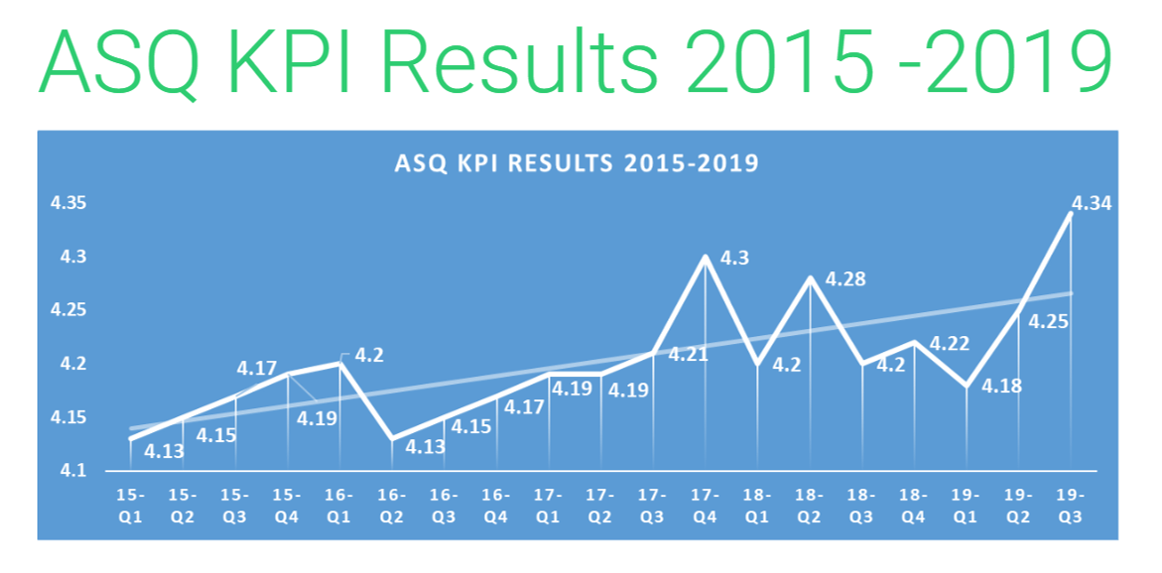 WE KNOW SOMETHING ABOUT YOUR CUSTOMERS YOU DON'T.
Find out what it is…and so much more.