Nativa was hired to provide Abbott with insight about baby formula choices among Spanish speaking Latina mothers. Additionally, the team was tasked with analyzing overall conversations for top competitors including private label formula brands (Target, Walmart, Costco, etc). Finally, the Nativa team was asked to provide insights on digital trends for brands targeting the same consumer group.
The Nativa team was trained to use Abbott's in-house social listening tool and combined this data with social conversation obtained from other sophisticated tools to monitor Hispanic discussion across all social media channels and Latina mom forums such as Baby Center Español. Each report provided the Similac team with in-depth analysis on a number of important topics such as: how babies respond to each formula, mother's reactions to new formula options, as well as their main concerns and preferences based on price, ingredients or online recommendations.
During this social listening and infant market research project, Nativa found that Latina moms are seeking different formulas as a supplement, rather than as the primary nutrition source for their babies. An important find was that Latina moms do not typically have negative stigmas about using formula due to the understanding of how busy moms are and awareness of babies with sensitive stomachs. The team also discovered that Spanish-language Twitter conversations are driven by coupons among Latina mom-bloggers. Based on this finding, Nativa provided Similac with a strategy for engaging industry influencers to better inform Spanish-speaking moms and position the Similac product with an authentic and culturally sensitive approach.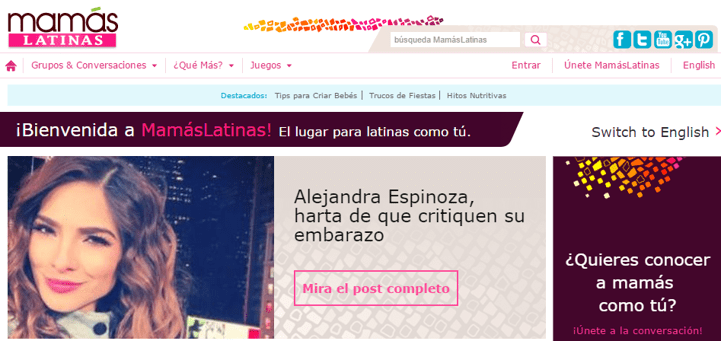 An example of a blog article mentioning Abbott products during the study. 

Analysis details which competitive products drove the most online conversation.
WE KNOW SOMETHING ABOUT YOUR CUSTOMERS YOU DON'T.
Find out what it is…and so much more.