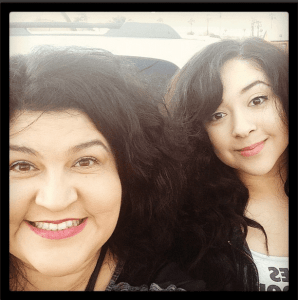 A few weeks ago the Nativa team had the pleasure of hosting and interviewing Kathy Cano-Murillo, also known as The Crafty Chica as well as her daughter Maya Murillo from Maya in the Moment about how to approach a blogger/influencer for a campaign. We wanted to know from their perspective the best ways to successfully approach an influencer. We asked a series of questions regarding this topic and the successful mother-daughter pair had many significant insights to share regarding the approach, type of audience, brands, and experiences.
Why should a Brand Campaign Consider working with a Latina Influencer?
We started off by asking the pair from their experience as brand owners and creators, why do they consider there to be value and importance in Latina voices in the blogging world? Kathy responded that the value comes from being able to reach a Hispanic target market without having to rely on tactics that were used decades ago such as relying on buying Spanish language ads that may or may not come off as stereotypical. She told us that by infusing the Latino culture organically, a campaign comes off as more natural. Maya added that for many younger Hispanic influencers today there's a "non-Spanish speaking struggle" and that there's not one single type of Latino creator.
We asked the ladies about what opportunities social media can bring to the brand and Kathy told us that the best opportunity is having influencer partners share your brand campaign organically with friends, allowing the campaign to spread via digital word by mouth. She added that, "It's very important to have that one-on-one connection with your followers by creating fun and creative videos with A LOT of personality".
Working with an Agency or the Brand Directly?
We wanted to know if there was a preferred relationship that an influencer will have, either directly with the brand or through an agency such as Latina Bloggers Connect or Nativa. Kathy answered that it doesn't really matter as long as the campaign is something they feel they are a good fit for. "For companies like Coca-Cola you still get to meet the people behind the brand even though everything will go through an agency."
How to Reach Latina Bloggers
We continued on by asking Kathy and Maya what the best way to present a project to Latina bloggers and they both agreed that the person in charge of the campaign should prepare a 300 to 500 word email explaining why they want to work with that particular blogger. They should be specific about what goals they have in mind, what the influencer will be expected to do, and who they want to reach in regards to a target audience.
Maya added that if a brand was to reach out to her, it should be that their goal is to target tweens and millennials. Kathy explained a bit further with a recent example, "During the holidays, Hallmark approached me and wanted me to do a campaign with holiday cards," she explained. "They knew their target audience, they wanted me to feature their Latino-inspired holiday greeting cards targeting Latina moms." She added. "What I liked about this campaign the most was the fact that Hallmark let me do that in my own way. So, instead of just featuring the cards as is, I showed a craft tutorial of how to turn the greeting cards into gift boxes, and that was a big hit!"
Kathy and Maya went on about what a brand should do as far as due diligence prior to approaching a blogger. They both explained that the person presenting the opportunity must learn about the blogger's values, mission, content focus prior to contacting them with the campaign. "Take time to go in and look at our website and social media," Kathy advised.
Do's and Don'ts For a Brand
Next we asked if they had any great stories of working with a brand, and what made those relationships work. Kathy responded by relaying how Coca-Cola flew the bloggers involved in a recent Pinterest campaign to their headquarters in Atlanta. "We learned the correct way to shoot Coca-Cola product," she excitedly expained. "I learned so much about styling, lighting, and how to convey a story with the product," she added.  "Coca-Cola does their part as well and pins some of our blogs to amplify these stories, which is great because it gets the message out there and helps the influencers get exposed to a wider audience as well." She also shared a wonderful experience with HP and how she got to test all of their best and newest products on a recent campaign.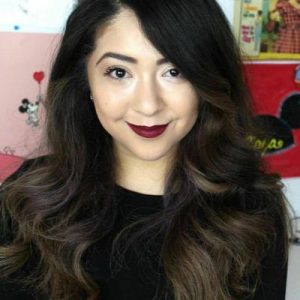 Maya explained to us what a brand should not do when working with a blogger. From her experience working with numerous brands over the past few years, she has had only a few less than par experiences. She advised that when working with an influencer to make sure the project will be managed properly and warns not to lack respect for the influencer's time as well as not rushing a blogger with last minute instructions. "A campaign that isn't respectful of a blogger's time and leaves everything until the last minute will result in a stressed out blogger who will no longer work for that brand.  Instead, a brand should stress having excellent communication strategies with the bloggers on their campaign."
Trends in working with Latina Bloggers?
Lastly,  we wanted to know some of the trends that are coming as far as brands working with bloggers. Both Kathy and Maya simultaneously told us "video content all the way."  Maya added that Snapchat is a very important outlet because "you automatically get the views." Also, hashtags, Instagram posts, tweets and Facebook shares are equally important. "The main thing is not the total number of posts, it's really about the engagement that those posts drew." Kathy finalized.
To learn more about Kathy please visit her website: http://www.craftychica.com/.  To learn more about Maya please visit her website: http://mayainthemoment.com/.